June 2016
We are pleased to announce the arrival of our updated website.  Here on these pages you will find out all about the League of Friends activities and fundraising efforts.  For all of our latest news and other notable mentions in the media, bookmark this page, or follow us on social media by following the links in the menu bar.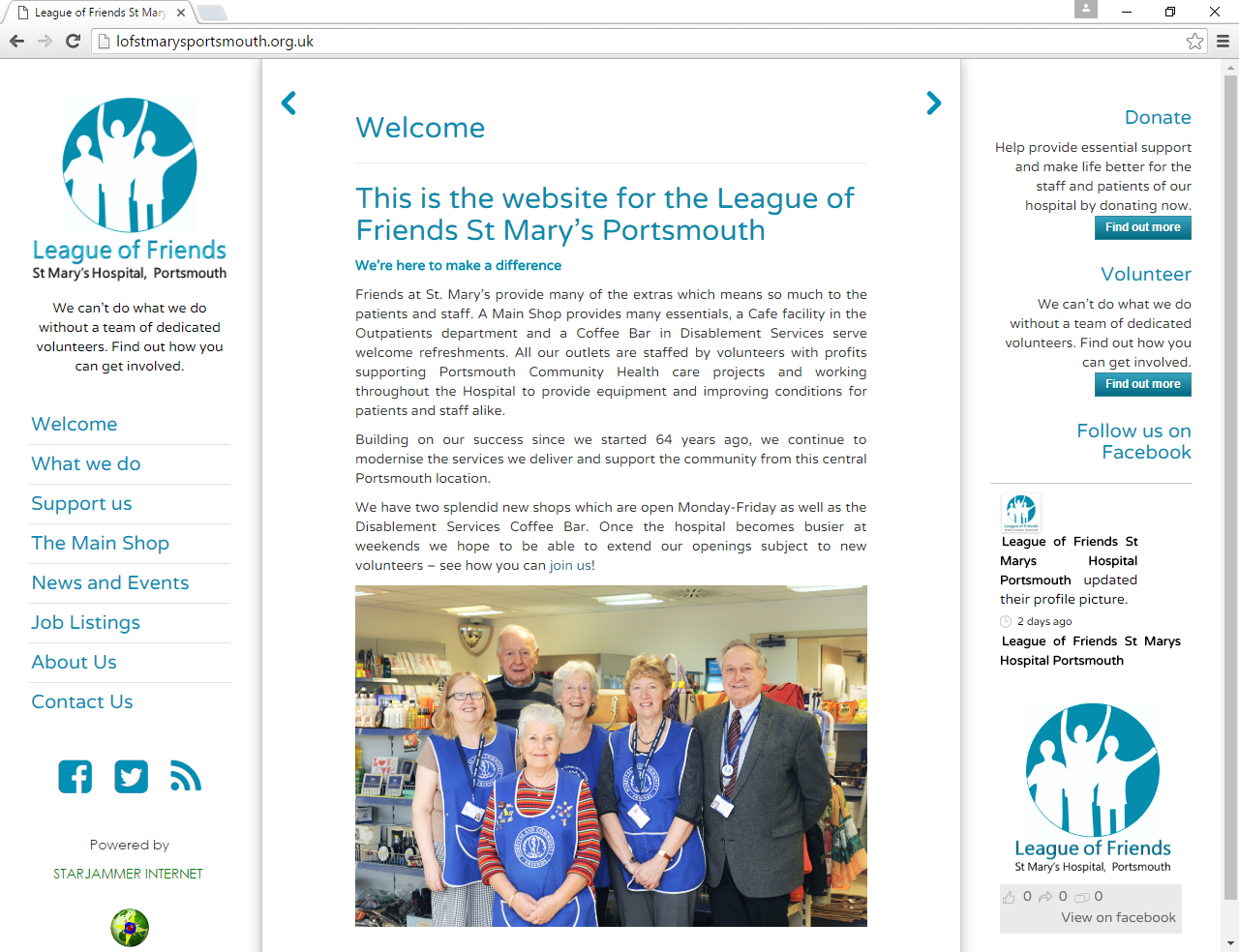 We look forward to keeping you updated with our activities in the future.
---
April 2012
At our AGM on 26th April 2012 David Frost was unanimously voted as our new Chairman. We also voted in our new Treasurer, Jonathan Kemp who is a new recruit to the League. We are also joined on Committee by John Stainer who brings significant business experience to develop our business plans for the future. Alison Earle stepped down from Chairman after two hectic years in which the League closed down three shops in the old buildings and opened two in the rebuilt and refurbished premises. David was also re-elected as a trustee while Alison, Peter Brokenshaw and Eleanor Stewart-Richardson all continue in their roles as trustees.Alison was voted as Deputy Chairman to take over from David.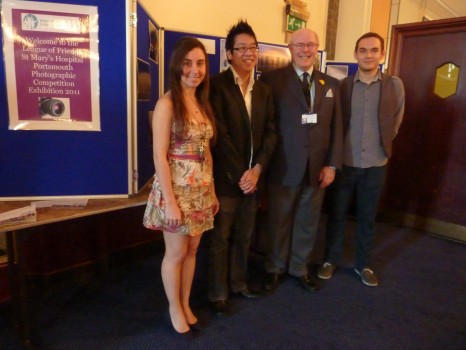 ---
Photographic Competition Prize Presentation Event 8th April 2011
The League has been able to provide 58 pieces of unique artwork to grace the walls of the refurbished main building on the theme of Portsmouth and surrounding Hampshire.  Staff in the various departments made their selection for the public areas and consulting rooms from some 321 University of Portsmouth student entries.
The League, who funded all aspects of the competition, were assisted by two students who received valuable voluntary sector work experience, staff at the University, Portsmouth City Teaching PCT and The Lord Mayor of Portsmouth, Councillor Mrs Paula Riches in hosting the Awards Event at the Guild Hall and selection of the prize winners.
Congratulations to all entrants for the superb entries; who were all invited to a viewing evening where they were able to see their images which will be displayed and admired around the hospital for many years to come!
The League are most grateful for the assistance of Digital  print FX of Fareham who advised on the suitability of the submitted images, the methods of printing and framing most suited to the Hospital environment  for health, safety, infection control and durability.
We are committed to involvement across the Portsmouth Community in supporting healthcare services and strongly believe the involvement of the various parties in the new artwork will raise awareness and strengthen these links.
The winning  images are shown below, and are on display in the new  reception area while many others  grace the restaurant, corridors and waiting areas to create a welcoming ambience.
Look at the winners of the competition at our Gallery page.